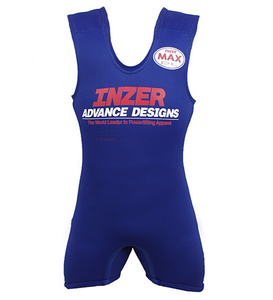 The incredible propulsion of MAX DL will give you the explosive starts and super strong lockouts you need for extreme performance deadlifting. MAX DL is the greatest innovation in essential deadlifting gear since the power belt!
The MAX DL will propel you through sticking points and blast your deadlift to new heights.
You will experience enormous rebound off the floor and a huge carry-through.
Squeezes the body like a powerful wrap ensuring colossal support all the way through the lift.
Designed to work for both conventional and sumo deadlift styles.
Its unique cut and ultra heavy material is designed to provide vertical, horizontal and diagonal support for every deadlift pull which will keep your body stable and strong through successful completion of every lift.
The MAX DL lasts several times longer than any other suit. It will keep its shape and power, workout after workout and competition after competition. No other suit can measure up to the poundage increase the MaxDL delivers or the long lasting wear it provides.
You will deadlift more than ever before with the MAX DL, guaranteed!