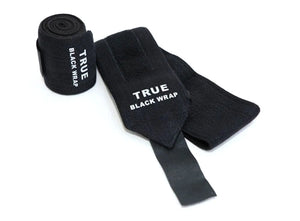 True Black Wrist Wraps add power and look great! Solid, heavy wrist wraps with tight weave and powerful rubber.
• IAD mills the material in huge quantities, providing you with an unbeatable price point. Sold by others for over double this price.
• True Black Wrist Wraps provide a cast-like feel on the wrists.
• The yarns are densely woven around the maximum number of rubber strands that can fit into the width of competition legal wraps.
• Wide, secure Velcro with thumb loop.