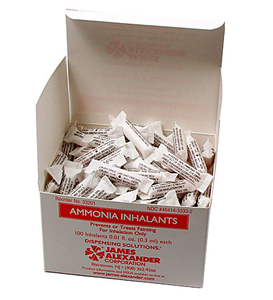 Convenient box of 100 powerful, laboratory-grade Ammonia Capsules. Snap, inhale and lift!
Used by many powerlifters for a quick power psych and full expanded lungs feeling
Capsules are easy to use. No more unscrewing and replacing bottle caps, and no more spilled bottles of smelling salts!
Potent, laboratory grade
Easily crush with fingers; releases potency
Economical, convenient box of 100 capsules
Keep out of reach of children.