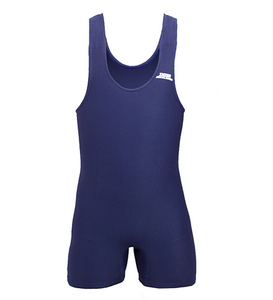 Champion Suit has proven itself in countless powerlifting competitions over time. Enjoy the incredible support of Champion Suit at an unbeatable price and value.
Comfortable leg openings.
Strong glute support and vertical, diagonal and horizontal support.
The version 4.0 Champion Suit provides stronger support and more comfort than ever before.
The HD™ material used in the Champion suit is proven to withstand the heaviest poundages and wear.
Flex stitch on the crotch helps prevent blowouts by spreading the stress points and moving with the action of the fabric.
Straight zig-zag stitching as used in other brands does not do this which causes high stress points where the thread meets the fabric.
More effective design and support than a competitor's "premium" poly suit at less than half the price.
Unique crotch design spreads the support along the buttocks and thigh.