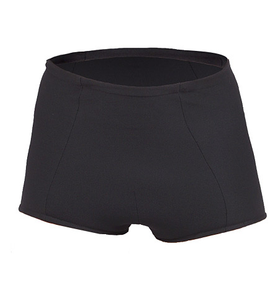 The original powerlifting underwear is a choice of many lifters everywhere. This standard design will increase your power in the squat and deadlift.
Wear for the squat and deadlift for a great boost and stronger hip drive.
Many athletes have reported relief from groin pain and lower abdominal pain allowing them to train through injuries and aid the healing process.
Made from the same unique material as the Standard Blast Shirt.
Adds lifting stability.
Makes it easier to pull your squat suit up and over your lower body.
Provides more explosive starts and follow-through of the hips in the deadlift.