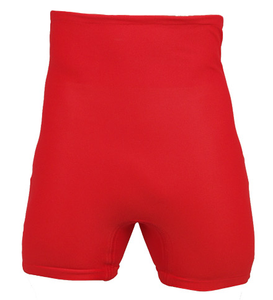 Wear these for powerful boosts in squatting power and increases in other lifts as well, or for working out.
Power Pants can be worn under your suit during competition or as outer wear during workouts and legwork.
Will immediately increase your lifting poundage or increase the number of repetitions with the same weight.
Makes legwork, leg presses and squatting more comfortable.
Power Pants are made from Heavy Duty material and are built similar to the bottom half of a squat suit.
Can be used for the "overload principle" during lower body work.
Crotch seam designed to add extra support and rebound.
Very useful for healing of injuries and reduction of pain in the areas of lower abdominal, groin, upper leg and hips.