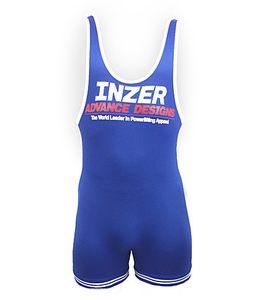 Classic design lifting singlet sports several finishing touches that make this singlet a pleasure to wear as minimum required attire for meets, over your bench shirt or for workouts.
The fabric of this lifting singlet has a very supple hand to it.
A pleasure to feel on your skin.
Classic design that will always be in style.
Quality materials and construction provides long lasting wear for years to come.
All Inzer Singlets are approved for competitions worldwide, including IPF.
The most durable fabric for a non-supportive lifting singlet.
Comfortable and form fitting.