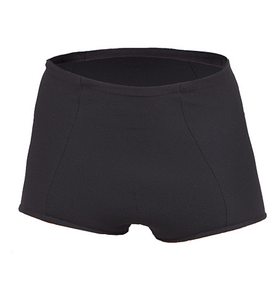 Made from the Heavy Duty material to give you heavy support in your quest for bigger lifts.
Will give an immediate increase of poundage on the squat.
Adds stability when lifting.
Wear under your suit or under workout gear for more squatting and legwork power.
Various Inzer Power Briefs have been used as support and reduction of pain in the healing process of groin injuries and other injuries. Can also help prevent such injuries from occurring.
Makes it easier to pull your squat suit up and over your lower body.